Bamboo Toilet paper delivered to your door

TOILET PAPER MADE FROM 100% BAMBOO PULP
Bampoo is tree-free, plastic-free, & chemical-free which means it's better for the environment and better for your body.

SAVE THE EARTH, TIME, & MONEY WITH BAMPOO
27,000 trees are chopped down every day to make toilet paper. At this rate, the world's rainforests & all of its biodiversity will be gone by 2100.

DELIVERED DIRECTLY TO YOUR FRONT DOOR
You'll never be stuck on the toilet without TP again. Our bamboo toilet paper jumbo rolls are 370 sheets 3-ply and delivered right to your front door.
TREE-FREE, PLASTIC-FREE, & CHEMICAL-FREE TP 🧻
Tree-free, chemical-free, & plastic-free, and sustainably sourced, which means Bampoo is better for your body and better for the planet. Are you ready to save the Earth with your Bam-booty?
Join the Bampoo Crew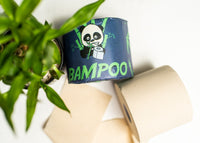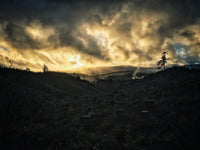 SAVING OUR FORESTS & THE LIVES THAT DEPEND ON IT 🌲
Switching to bamboo toilet paper helps fight both deforestation and climate change. One box of Bampoo saves around 18 POUNDS of tree pulp from being flushed down the toilet. Choosing our sustainable alternative also helps save thousands of plant and animal species from going extinct.
QUIT WIPING WITH TREES
SAVE TIME & MONEY WITH OUR JUMBO TOILET PAPER ROLLS 💪
Save time & money with Bampoo's jumbo bamboo toilet paper rolls. Each roll of Bampoo is 370 sheets 3-ply, which means our bamboo toilet paper rolls are 32.5% longer than our competitor's 250 sheets per roll. It uses lets because it works better
CLEAN THE AIR AND YOU ONE ROLL AT A TIME BAMPOO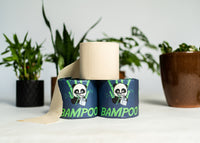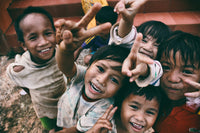 MAKE A DIFFERENCE FOR OUR CHILDREN AND CLEAN AIR!
Switching to Bampoo helps save our Planet's precious resources, but your order also helps us invest in humanity! Bampoo helps clean the Air! We support the Clear Air Task Force.
Make the switch to Bampoo
Fans of Bampoo
I didn't know about the amazing benefits of bamboo and how it can help save the planet until I heard of Bampoo...it also doesn't hurt that the toilet paper is amazing as well!!!

Patti Jordan
Bampoo is so soft and I love that I am able to help a cause without even trying.

Wesley Jones
Such a great product. I don't see a reason to buy regular toilet paper ever again since Bampoo is so affordable and they are making a difference!

Corey Beaty
Bamboo Toilet Paper Tree Free for a More Sustainable Option
When you care about the world around you, finding ways to reduce your footprint can be challenging. Now, you can access tree free bamboo toilet paper with Bampoo. Our tree free toilet paper is an innovative new approach that creates higher sustainability, and we offer convenient options for delivery directly to your door so that you will never run out of toilet paper again. Our bamboo toilet paper is septic safe, and contains no chemicals or plastics, so it is softer and better for your behind as well as the environment.
Bampoo is the Best Chemical Free Toilet Paper that is Kind to Your Behind
At Bampoo, our bamboo toilet paper is the perfect way to be kind to your behind while reducing our reliance on our forests. Each box of our chemical free toilet paper saves a huge amount of tree pulp from being wasted. Our bamboo is sustainably sourced, providing strength and support with 100% bamboo pulp. Biodegradable and free from harmful chemicals, our tree free toilet paper is the perfect way to focus on creating a better world.
Order Your Plastic Free Bamboo Toilet Paper Today
If you are looking for the best bamboo toilet paper, look no further than Bampoo. Our bamboo toilet paper contains no plastic or chemicals and is made from 100% pure bamboo pulp. To find out more about our plastic free toilet paper and bamboo paper products, order today or call us at (828) 201-3423.